A small free 3D project called 'a strange little place on the North Pole'. I created this visual with fairytales and old strange stories from the past in mind.
3D visual in Cinema thanks to the Light Kit Pro studio set by Garyscale Gorilla.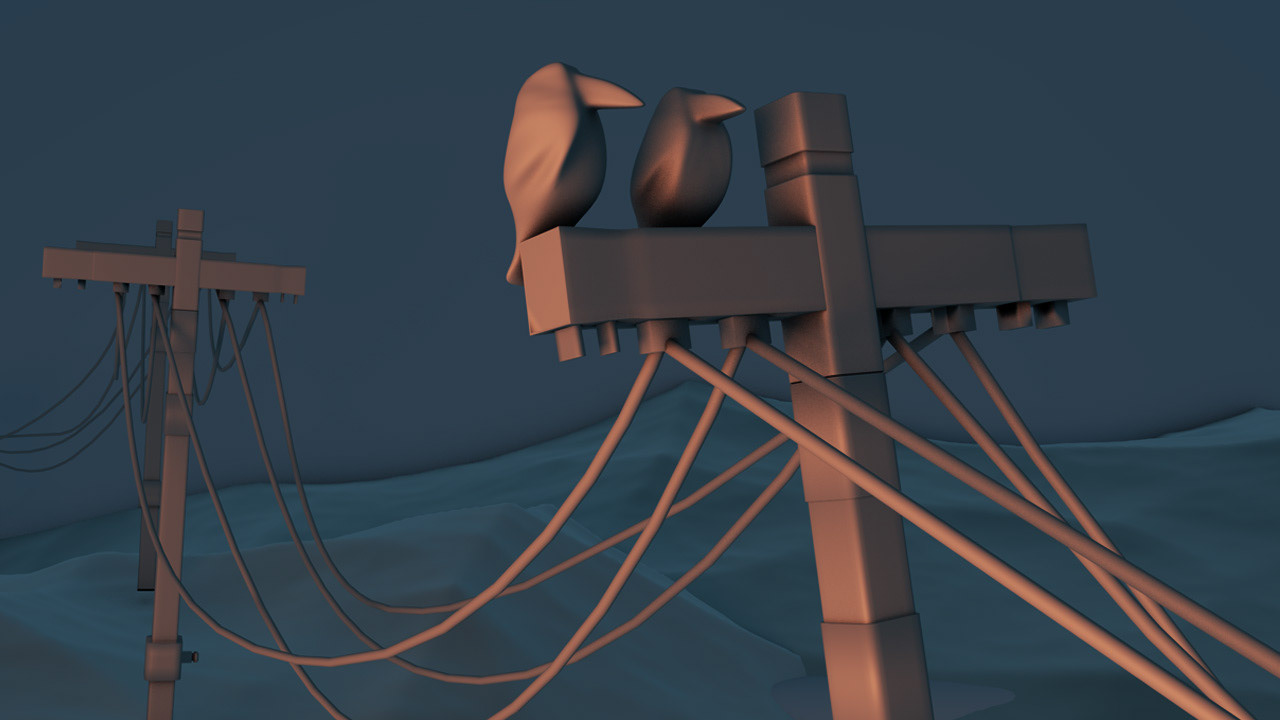 Raw detail: two craws on a electricity pole. I modeled the craws not very detailed. To much detail does not fit in this concept and in the final visual the crows are way in the back.
First modelling compositions in Cinema 4D